Worst Customer Service Mistakes & What They Cost Your Business, Part 2.
Posted by Stephan Orlob on 29 August 2019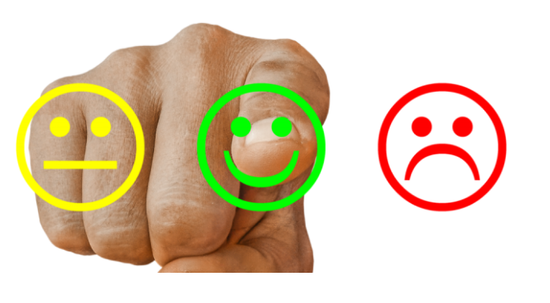 A special two-part Blog. In this week's edition we will look at ways for SMB's to better understand how providing a positive customer experience pays bottom line dividends. Here are some ideas on what to avoid and how to make excellent customer service an integral part of the success of your business:
Everyone wants excellent support yet less than 5% of companies deliver excellent customer service. Customer service is a key opportunity to set your business apart in an increasingly crowded market.
For every customer that complains, there are 20 that don't. Those that do share with others and their followersand then it gets shared some more, making this a dangerous stat for your business. In today's instant digital society you can't ignore any complaints.
When customers have choice in the market, their support can mean the difference between your success and failure. When negative comments are ignored, a company can find itself struggling to attract customers.
When something does go wrong, customers prefer to leave companies guessing. Customer service leaders should always know what their customers want even if it means following up with every customer and asking.
Often high-profile customers might also be generating the most profit. They're also the first to leave when you relax efforts to make them happy.
It just takes one slip-up to impact the customer's experience. Are you looking at the situation from the customer's point of view? Many companies refuse to admit they're wrong in order to keep a customer.
The old adage; "when I'm right no one remembers, when I'm wrong no one forgets" still impacts business. We tend to remember events more clearly when coupled with a strong emotional response like a poor service experience.
No one likes to contacting support, unfortunately organizations still make customers jump through hoops, putting them on hold and asking to repeat information.
Customer perceptions play a big role in what they consider to be great service. Perception affects their view of your brand, their sensitivity to price, product value as well as reception to marketing communication.
No one wants to admit their customer service is lacking. A study by Bain & Company revealed that while 80% of companies believe they have great service less than 10% of customers actually agreed.
Social media is now a key support channel and most businesses still do not keep up with the onslaught of requests. Consider a plan to use social media to provide an excellent customer experience.
Online sentiment may not matter to customers that are familiar with a particular company or brand but over 84% of prospects will simply not purchase from a company with bad reviews.
Many companies mistakenly believe that if they don't hear from a customer, there's nothing to worry about. Wrong! Chances are, customers don't know how to reach you or don't think it will make a difference and take their business elsewhere.
It's risky to assume that customers want to come back after a bad experience. When they choose to leave, they rarely change their mind. That is, unless you apologize and resolve their complaints gives you the opportunity to turn that around.
We've covered a number of reasons in this series why customer service is an important way to differentiate in today's competitive marketplace. Having satisfied customers makes for a strong business foundation, helping boost profits and growth in your business. Find out how we can help develop an effective CRM strategy for your business. For results you can count on, contact us at 1 844 577 7654 or at solutions@bizmetrics.ca
Next time we kick off our Small Business & Entrepreneur Series to co-incide with October small business month and November as entrepreneur month.

Author:
Stephan Orlob
About: Stephan is a dynamic marketing leader, speaker and author. He brings a deep understanding of the challenges facing Small Business today. Prior to founding BizMetrics, he has held senior marketing and business development roles with Sony, Wolters Kluwer, FujiFilm as well as Professional Firms in both B2B and B2C spaces, leading teams in high pressure and challenging environments. Stephan is a highly motivated, detailed professional who excels at developing business from the ground floor up. Consistent in driving innovative, cost effective business growth & marketing strategies, he is known for establishing a solid rapport with customers by creating an atmosphere of trust and respect in all relationships. Stephan holds a specialist BA in Economics, Commerce and Political Science from University of Toronto.
Connect via:
LinkedIn