What is reasonable compensation?
Posted by Stephan Orlob on 17 July 2019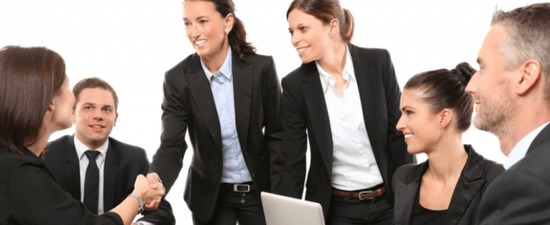 With summer slowly drawing to a close according to the calendar, it's time to get back into full business mode. There are many events for small business and entrepreneurs this fall so why not subscribe now to our weekly Marketing Minute to stay on top of things?
What Is Reasonable Compensation?
Reasonable compensation is a term you may want to be familiar with when valuing your company. As business owners, we have the privilege and responsibility of setting our own wages. How much we take impacts the profits we report on our financial statements. The health of our financial statements impacts all the dealings we have with third parties, including lenders, potential buyers, and vendors. If we overpay ourselves, it can lower the value of the business, and if we underpay ourselves, it can inflate our business's value.
Additionally there are tax implications to the term reasonable compensation because distributions can structured to reduce or avoid taxes whilst wages are not. There are a number of factors for determining reasonable compensation that may be useful for businesses that are wrestling with this issue. Some of these factors include employee training, experience, duties, time spent working in the business, and many other factors. Revenue generated outside Canada can also impact this issue.
In the case of a charity, reasonable compensation for executives is even more important. If the executive is overpaid, the CRA could determine there is an undue private benefit and levy penalties. If a charity CEO is considered overpaid, it can't be good for donations.
Finally if you require financing, the lender will be looking for accurate and transparent financial statements and that all of the transactions for retained earnings, owner compensation and business equity are meeting their requirements. Even from a personal side, having too little income from the business because you are reinvesting in growing your business can affect your mortgage and other loan rates and terms.
There are many twists and turns to reasonable compensation. If it's an issue or concern for your business, please feel free to reach out and let us know how we can help improve or transform your business. For results you can count on, contact us at 1 844 577 7654 or at solutions@bizmetrics.ca and as always please keep your feedback and suggestions for our blogs and newsletters coming.

Author:
Stephan Orlob
About: Stephan is a dynamic marketing leader, speaker and author. He brings a deep understanding of the challenges facing Small Business today. Prior to founding BizMetrics, he has held senior marketing and business development roles with Sony, Wolters Kluwer, FujiFilm as well as Professional Firms in both B2B and B2C spaces, leading teams in high pressure and challenging environments. Stephan is a highly motivated, detailed professional who excels at developing business from the ground floor up. Consistent in driving innovative, cost effective business growth & marketing strategies, he is known for establishing a solid rapport with customers by creating an atmosphere of trust and respect in all relationships. Stephan holds a specialist BA in Economics, Commerce and Political Science from University of Toronto.
Connect via:
LinkedIn