Tax Preparation Tips To Reduce Your Stress.
Posted by Stephan Orlob on 14 February 2017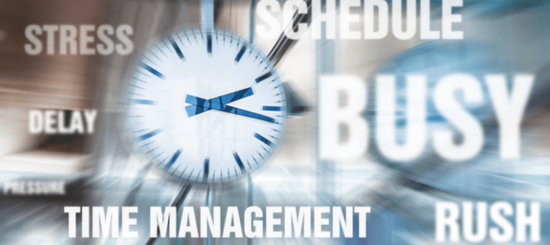 The BizMetrics Marketing Minute
Volume 6, Issue 1.
Happy New Year here's to a fantastic 2017 for all of us. For our regular readers, you'll note a new title. Our blog and newsletters will now be called The BizMetrics Marketing Minute. We've listened to your feedback and our format is changing too in response. Your blog will be shorter, providing more of a summary and key points approach. An expanded Newsletter is coming this fall. Also this fall will be a weekly Podcast cover the latest hot topics for entrepreneurs in 2 minutes or less. Just like before, look for this amazing content on Tuesdays. Finally, a new website will appear over the summer. We hope you find all of this useful and, as always, please keep your feedback and suggestions coming. Let's make 2017 happen
Tax Time, Ready Or Not
It's always a huge relief to many people who get their taxes done early. That gray cloud of stress that nags at you to get it over with can be gone in a matter of weeks instead of months. April is right around the corner, and here are a few tax preparation tips to cross that task off your to-do list way before spring.
Catch Up On Your Books
If your books are behind, the first step is to get everything recorded so that your tax return will be accurate. With automated bank feeds and data entry automation, this is easier than it's ever been before. If you have cash transactions or receipts lying around that your accountant doesn't know about, be sure and get those pulled together so nothing is left out.
Make Year-End Changes
Some companies may need additional year-end adjustments, and now is the time to make them. These include items such as loan balances if the interest adjustment has not been booked every month, depreciation and amortization, accounts receivable write-offs, accrual vs. cash basis adjustments, and possibly clean-up work. Have you accountant help you with these items.
Note Deadlines
Get clear on the deadlines for your corporate, franchise tax, individual and any other tax returns that are required. Even though you might hire someone to complete and file your return, you'll want to make sure the deadline has been met.
Stay Organized
As you receive your 2016 tax documents, keep them all together in a special place. Download them or scan them in and keep them all in one folder. If your tax accountant has a client portal, upload them as soon as you get them. Your tax accountant appreciates getting your information as early as possible. The sooner you get the documents to them, the sooner the whole process can be complete. Even if you owe money and want to file at the last minute, you can still complete the process except for the filing which can be deferred to the due date.
Try these tips to reduce tax stress this winter and spring. If you need help finding the right accountant, we would be happy to provide you a referral to a trusted professional. You can turn to the team at BizMetrics to help start or grow your business. For results you can count on, please contact us.

Author:
Stephan Orlob
About: Stephan is a dynamic marketing leader, speaker and author. He brings a deep understanding of the challenges facing Small Business today. Prior to founding BizMetrics, he has held senior marketing and business development roles with Sony, Wolters Kluwer, FujiFilm as well as Professional Firms in both B2B and B2C spaces, leading teams in high pressure and challenging environments. Stephan is a highly motivated, detailed professional who excels at developing business from the ground floor up. Consistent in driving innovative, cost effective business growth & marketing strategies, he is known for establishing a solid rapport with customers by creating an atmosphere of trust and respect in all relationships. Stephan holds a specialist BA in Economics, Commerce and Political Science from University of Toronto.
Connect via:
LinkedIn