Payment Terms Explained.
Posted by Stephan Orlob on 22 November 2017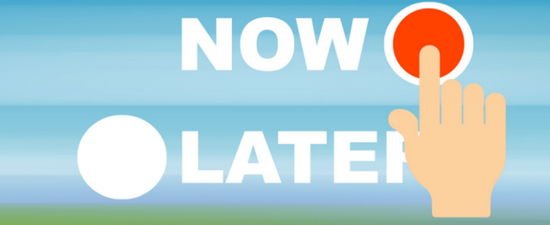 Understanding Payment Terms.
If there is a period of time between when your customers receive your goods or services and when they pay for them, then several things are true:
The Accounts Receivable on your balance sheet represents how much customers owe you
You have an invoice process that you follow
You have granted credit to customers
You may have some that don't pay as quickly as you'd like them to
Each invoice you send should have payment terms listed. A payment term is the period of time you expect the invoice to be paid by the customer. Your payment terms should be set by you, not your customers! Payment terms are always measured from the invoice date and define when the payment should be received. Here are some common payment terms in accounting terminology, and then in layman English.
Net 30
Payment is due 30 days from the invoice date.
2/10 Net 30
Payment is due 30 days from the invoice date. If you pay the invoice in 10 days, you can take a 2% discount off the total amount of the invoice as an early pay discount incentive.
Due Upon Receipt
Payment is due immediately.
If you use Net 30 or Due Upon Receipt, then you may want to change your terms to get paid faster. When people see Due Upon Receipt, sometimes they translate it into "I can take my time." A more specific term spelled out such as Net 7 or Net 10 will actually get you your money faster than Due Upon Receipt.
Do you have issues with people paying you late? If so, you might want to set consequences. Consider adding a line on your invoice that provides interest charges if the payment is late. Utility companies do it, and so do many businesses. A common percentage to charge is 1% 2%, however, some states have laws that limit you to 10% or another percentage.
The wording would be something like this:
"Accounts not paid within __ days of the date of the invoice are subject to a __% monthly finance charge."
You will also need to make sure your accounting system can automatically compute these fees. If you have questions about payment terms, your invoicing process, or your accounts receivable, please contact us. We can help with processes to help improve, transform, and grow your business. We hope you find all of this useful and, as always, please keep your feedback and suggestions coming.

Author:
Stephan Orlob
About: Stephan is a dynamic marketing leader, speaker and author. He brings a deep understanding of the challenges facing Small Business today. Prior to founding BizMetrics, he has held senior marketing and business development roles with Sony, Wolters Kluwer, FujiFilm as well as Professional Firms in both B2B and B2C spaces, leading teams in high pressure and challenging environments. Stephan is a highly motivated, detailed professional who excels at developing business from the ground floor up. Consistent in driving innovative, cost effective business growth & marketing strategies, he is known for establishing a solid rapport with customers by creating an atmosphere of trust and respect in all relationships. Stephan holds a specialist BA in Economics, Commerce and Political Science from University of Toronto.
Connect via:
LinkedIn