Add Sizzle To Your Customer Service.
Posted by Stephan Orlob on 14 March 2017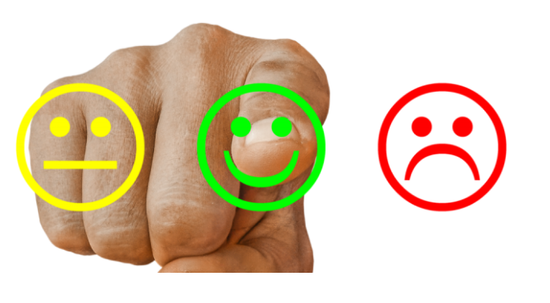 The BizMetrics Marketing Minute
Volume 6, Issue 3.
Add Sizzle To Your Customer Service
It's the little things that add up to make an exceptional experience for your customers. Here are five "little things" you can add to your services to create an exponentially memorable connection with your customers.
Generosity
Add a little extra something to the products or services you offer. It could be chocolate, or it might be a handwritten thank you note. It could be a coupon for their next visit or having coffee or a bottle of water. These little additions can pack a huge wallop for the customer experience. And none of them cost a lot to implement (unless you eat all the stuff yourself). Think of what you can add to your customer experience so that the customer sees you as generous and caring.
Response Times
Many customers value their time, and adding speed to your service will be appreciated. When customers call in or email you for a service question, how fast do you respond? Set response time goals for you and your employees to respond to customer issues and questions. You might choose one minute, four hours, or one day for response time, depending on your business. Make sure customer emails are answered first, and have someone monitoring the phone during business hours. You can also track your results and reward your speediest employees as an added internal benefit.
Positive Communications
How you word things can make all the difference. Which sounds nicer?
"That item is out of stock and won't be in for six weeks."
"We will have that item in stock in six weeks."
The first sentence has two negatives (out of stock and won't), while the second sentence is positive. It avoids the negative wording. It's a small but powerful change in the customer experience. Think about how you can word your communications so that there are more positive words when communicating with customers.
Acknowledge and Apologize
Sometimes things can go wrong, and an apology to the customer is in order. In most cases, customers simply want to be heard, so your listening skills are your best asset at that moment. As an entrepreneur, the buck stops with you. Even though it might not have been your fault, it's sometimes a good idea to simply apologize in the sincerest way possible. If there's something that needs to be done to make it right, go overboard. Give the refund, take the loss, and let the customer win.
Your Full Attention
Although you want to respond to customer issues with speed as mentioned above, while you are working with the customer, take time to slow down and really engage with the person. Our world is so fast, and some companies even reward multi-tasking, but no customer appreciates interruptions when being helped. When you are with a customer, even on a phone call, be with the customer. Avoid interruptions and distractions, and give them your full attention. It's the most powerful thing on this list. Treat them as a real person, not just another figure, and the customer will notice.
Try one or more of these five customer service boosts to take your customer service experience to the next level. A great way to differentiate your business in the crowded marketplace. For a complimentary consultation with one of our Team on options to transform your business, contact us at 1 844 577 7654 or at solutions@bizmetrics.ca

Author:
Stephan Orlob
About: Stephan is a dynamic marketing leader, speaker and author. He brings a deep understanding of the challenges facing Small Business today. Prior to founding BizMetrics, he has held senior marketing and business development roles with Sony, Wolters Kluwer, FujiFilm as well as Professional Firms in both B2B and B2C spaces, leading teams in high pressure and challenging environments. Stephan is a highly motivated, detailed professional who excels at developing business from the ground floor up. Consistent in driving innovative, cost effective business growth & marketing strategies, he is known for establishing a solid rapport with customers by creating an atmosphere of trust and respect in all relationships. Stephan holds a specialist BA in Economics, Commerce and Political Science from University of Toronto.
Connect via:
LinkedIn